04.12.2015
Share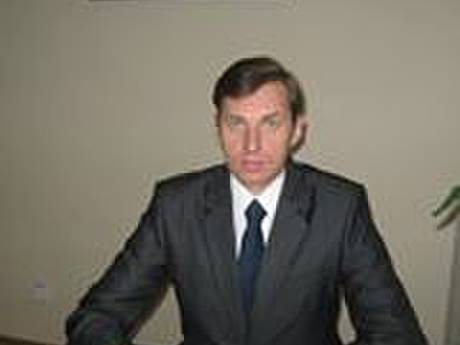 Eduard Nabokov, the executive director of the League of Industrialists and Entrepreneurs in Kharkiv region - the regional office of the ULIE
Traditionally, 70-80% of business activity in Kharkiv has been focused on trade relations with Russia. However, the situation has changed drastically. Trade (retail) has been a pillar of small businesses in Kharkiv, yet due to the loss of the Crimean, Donetsk and Luhansk-based markets, this sector has become marginally profitable. Consumer demand has declined, with most of the large enterprises, that small businesses were serving, now facing crisis. IT sector and consulting business are enjoying a more or less stable operating environment. There is the potential for the development of small farms, with a large number of small manufacturing enterprises in the region. There are good prospects for business development in the field of public services (small canteens, fast-food outlets). We hope that sewing production facilities will seize the opportunity to capture a share of market for manufacturing expensive European clothing.
 A number of business associations in Kharkiv, having united in a coalition, conducted a study entitled "Strong business - wealthy society." Over 1,500 entrepreneurs were interviewed to name obstacles for carrying out business activity.  Based on the results, there were defined ten major and five top business obstacles at a local level.
 Business community insists on:
- tightening control over the actions of local authorities to achieve the implementation of the principles of direct democracy on the basis of statutes of local communities;
- promoting the development of local communities through cooperation - setting up cooperative forms of activity in the markets, an efficient system of trading at a regional level (commodity exchanges, futures auctions, especially in agriculture);
- ensuring mandatory accountability of the authorities to the public regarding the execution of local budgets and budgets of utility enterprises; regularly publishing, via media and websites of the relevant authorities, the priorities and the use of local resources; publishing the method of setting public and local tariffs to bring these rates in line with actual costs;
- disclosing facts of anti-business abuse by officials; facilitating updates of the staff of local authorities;
- defining trade regulations and ensuring mandatory execution by all market participants and competent authorities; preparing and entering into lease contracts with regard to trading places and objects of lease in the interests of both parties of contractual relations, ensuring control of the process on the part of the local community and representatives of relevant associations. Few words have been exchanged about the gaps and shortcomings of the legal and regulatory framework. Regulations of local authorities (particularly those issued by Kharkiv City Council) give no regard to the interests of entrepreneurs: they have been elaborated on in a complicated way, lacking details and a clear timetable for implementation. A list of documents required for administrative services is vague, giving grounds for refusals due to subjective reasons.
How do we influence the situation so that local regulations are brought in line with the principles of a state regulatory policy? There is no agency in Ukraine that could appeal against the decisions of the local government. Judicial procedures are lengthy and inefficient. There were cases when entrepreneurs needed two years to seek a positive court decision, while the city council immediately, within a week, adopted an act similar to that being challenged with minor amendments, and the whole process had to be started again.
As a result, we have anti-business trade regulations in Kharkiv markets, regulations on outdoor advertising in Kharkiv, and regulations on erecting temporary commercial facilities in Kharkiv. Regulations on outdoor advertising do not meet the key principles of the regulatory policy, trade regulations are advisory in nature, providing an owner of retail space with dictatorial powers with regard to a seller.
The neglect of business problems by the authorities results in recurrent protests.
These problems can be solved at the national level by developing common rules that would meet the principles of state regulatory policy. It is also necessary to amend the law "On local governance", which grants the right of public institutions to participate in the activities of the boards and committees of the relevant councils and to speak at sessions on topical issues. Naturally, local authorities must ensure the flawless implementation of this law.
The application of the legislation on state supervision (control) in the sphere of economic activity needs to be expanded to all, without exception, regulatory and law enforcement agencies (including the State Fiscal Service of Ukraine).
 It is necessary to amend legislation on urban development in terms of ensuring the rights of community members to participate in the discussion of a general plan of city development and construction of infrastructure projects (and to vote at sessions). It is necessary to determine the quantitative threshold of members of organizations and / or those persons who expressed (signed) a corresponding petition granting the right to vote at sessions of the councils. This can be viewed as an element of direct democracy.
There is a problem in Kharkiv of illicit trade in inappropriate places and illegal erections of temporary commercial facilities. Good intentions to bring order leads to the displacement of legitimate business from the market, since legal fees far exceed the size of bribes that illegal businessmen pay inspectors: police officers, representatives of local executive committees or district administration.
The problem can be solved by amending the law on administrative responsibility, providing public with the right to organize and conduct their own inspections.
It is necessary to envisage personal (financial, administrative) responsibility for inspectors who cause harm through their actions to an entrepreneur, as well as mechanism of controls by the business community regarding the inevitability of punishment.
We insist on empowering unions of entrepreneurs to participate in inspections of their members carried out by any and all regulatory and law enforcement agencies, to record violations of the inspectors and challenge their actions. Each team of inspectors should include a representative of a business community
Only the real involvement of business community in addressing business issues will help improve the business climate in the region and the country.