16.09.2015
Share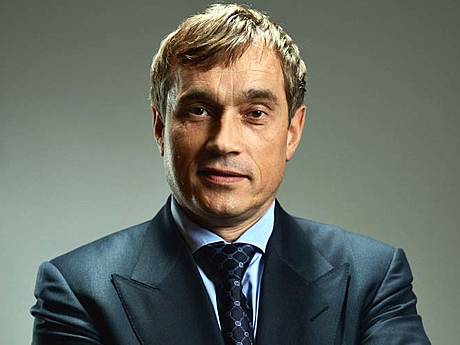 Vasyl Khmelnytsky, Ukrainian businessman, Vice President of the Ukrainian Union of Industrialists and Entrepreneurs (ULIE)
I returned from Poland more than a month ago. Together with a ULIE team, I studied the mechanisms of the economic development of that country. The same question repeatedly appeared: What happened to the so-called points of growth that provided the foundation for building one of the most stable economies in Europe? What was behind the Polish success story, and why, for example, do the largest IT companies prefer to open their offices in that country?
One of the answers lies in a unique model which is being implemented by global funds. More than a dozen such offices work in Warsaw alone. They not only actively train the public (as it is in our case, when households used to a planned socialist-model economy ‒ from a business plan to a choice of tax systems), but also participate in the implementation of projects, providing grants or loans at a very low interest rate of 2-4% per annum. Why has that happened in Poland and does it not work in Ukraine?
 Would you believe it if I say that Ukrainians have no business motivation? In 2014, the European Union unilaterally abolished import duties on goods originating from Ukraine. Do you think that exports have increased dramatically? The annual growth rate was a mere 2.6%! The problem lies in a different dimension ‒ lack of knowledge (how to certify produce, how to find a foreign partner and handle foreign economic activity, etc.) and in the system of support of entrepreneurship.
In 2014-2015, the European Union (through the European Bank for Reconstruction and Development, the European Investment Bank and other European financial institutions) gave Ukraine over one billion euros until 2020 for the development of small- and medium-sized businesses (SMBs). Grants account for a third of the amount, the remaining sum is comprised of loans.
Most of the grants are pegged to the loans, which are extended on the Ukrainian market at a rate of 13% per annum in foreign currency and 32% per annum in local currency even through European financial institutions. It is clear that such rates are a heavy burden for businesses. What's ridiculous is that hundreds of millions of euros are given to us, but Ukrainian entrepreneurs cannot get real use out of them.
To cooperate with international organizations more efficiently, the ULIE opened a representative office in Brussels and is engaged in a dialogue with European institutions and large companies on supporting major investment projects in our country. In addition, we have initiated a number of changes that should stimulate domestic businesses, namely:
- The review of articles of financing, increasing funds under the budget allocated by the EU for training and support for SMBs and for regional development;
- Tougher control over the use of the funds allocated for targeted projects, affordable credit facilities;
- Enhanced financial support for Ukraine to implement training programs for new specialists in promising sectors, including in high technologies.
I often meet with foreigners who like Ukraine, support us and say: "Do not worry, it will take time, and the next generation will be better." I have to disagree here, as it won't be better if no prerequisites have been created, which we don't have now, unfortunately.
School teachers still teach children according to the Soviet education system. What is more, they do not raise their own educational level or improve teaching methods. Their monthly salary is $100. Young specialists don't want to work for such money. Basically, all good teachers decided to do business, and those remaining (mostly elderly ones) are working only due to their enthusiasm.
In order to develop the innovation-based potential of the country, we should start with kindergartens, schools, universities. It is a long-lasting process, and we need to be patient.
If the results of economic changes can be seen in 5-10 years, then the educational cycle is at least 15-20 years, but investment in education may be the most effective engine for change.
The country needs people with new knowledge and skills, who are able to create new businesses and jobs. This is a set of tools that will let Ukraine pass the stage of recovery and revival of its economic potential much faster. Large businesses, business associations, centers for reform should focus on addressing these problems.
Entrepreneurs should get actively engaged in the transformation of society, taking part in projects at the intersection of education and the economy. To do this more effectively and systematically, I get all the projects I support under one "umbrella" of the new fund ‒ K.Fund. It is designed to work in the fields of training, education, and exchanging important development information. Another direction is work with the ULIE aimed at promoting better conditions for development due to the efforts of the Ukrainian side and its European partners.